New Grade Groups Series Starts Next Week
Starting Thursday, November 5, three of our nine statewide grade-level series, Grade Groups, will begin.  Educators will reflect, connect, and strategize about how the history-social science material from their grade level can best engage their students. 
What to Expect:
How to Register:
Free Gifts!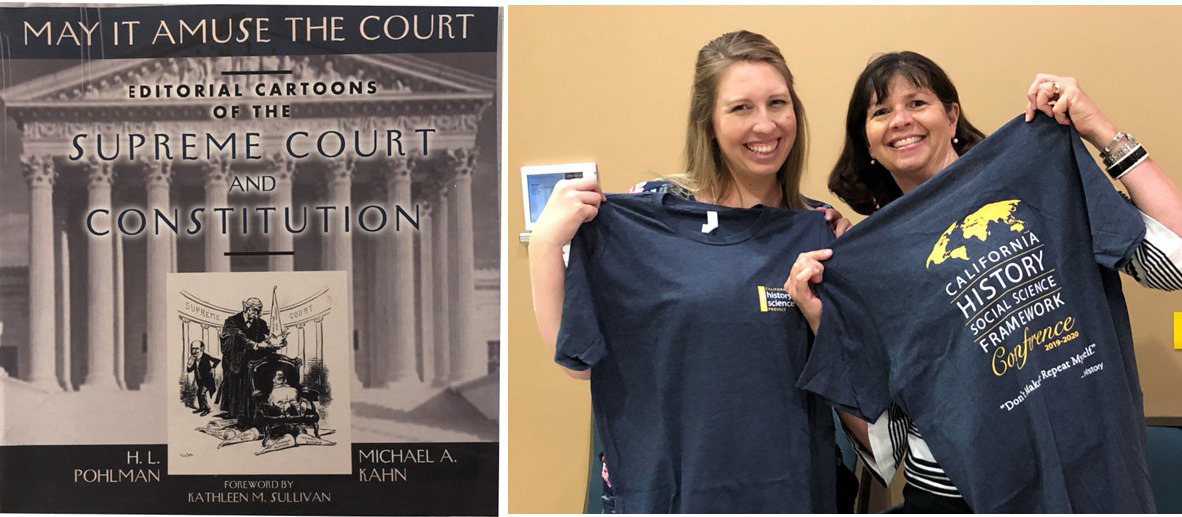 Everyone who signs up for a Grade Group will receive a free copy of May it Amuse the Court: Editorial Cartoons of the Supreme Court and Constitution.  Co-Author Michael Kahn has generously offered to send a copy of his book to each registered participant in the Grade Groups series, AT NO CHARGE.  May it Amuse the Court is organized around the major constitutional issues that have come before the Supreme Court through the amusing and accessible format of editorial cartoons. 
In addition to the free book, we also have a limited number of History-Social Science Framework T-shirts to share, again, AT NO CHARGE. 
Primary Category
Tags