Regional Sites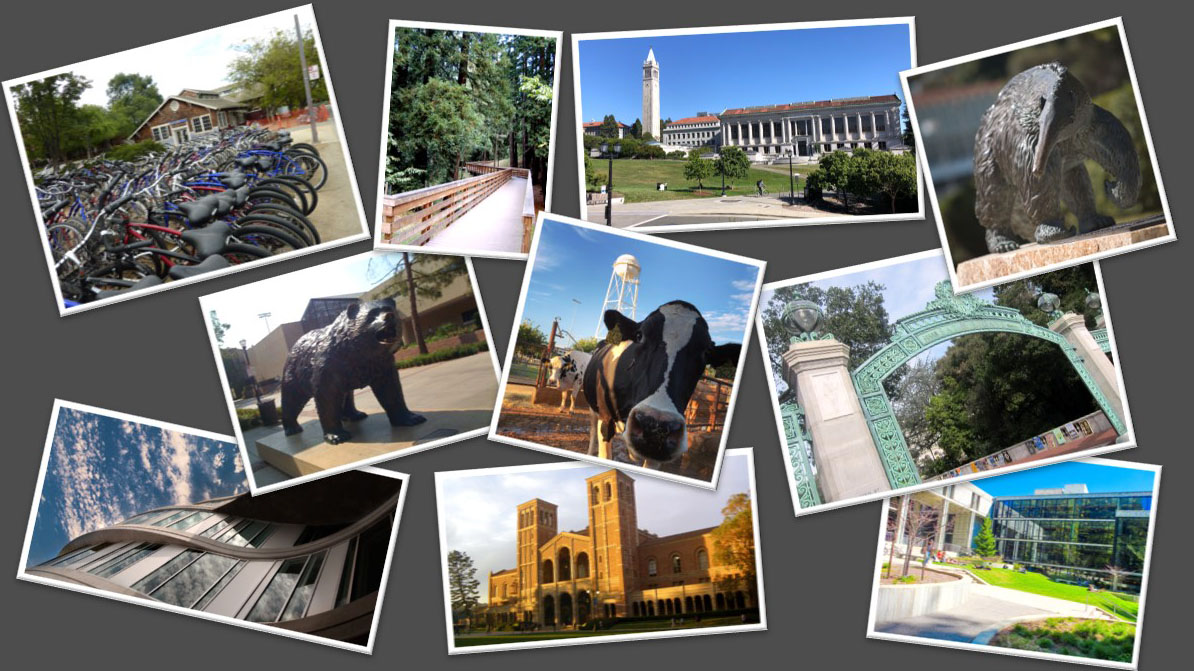 CHSSP sites are located in departments of history and education at universities across the state. Scholars and K-12 teachers, current and former, collaborate to lead engaging professional development programs for the teachers in their region. 
The UC Berkeley History-Social Science Project seeks to bridge the academy and K-12 communities to help teachers strengthen their instructional practice and provide equitable educational opportunities to all students, through a model of learning, practicing, and doing.  Staff:  Rachel Reinhard, Ph.D., Site Director. Jason Muniz, Devin Hess, and Phyllis Goldsmith, Program Coordinators. 
The History Project at UC Davis provides professional learning for teachers in the greater Sacramento region by bringing together scholars and teachers to improve history-social science education and develop an informed, engaged, and literate citizenry. Staff:  Stacey Greer, Site Director.  Katharine Cortes, Ph.D., Associate Director. 
The UC Irvine History Project provides an institutional framework for collaboration between the UCI History Department and K-12 history-social science teachers in Orange County. The UCI History Project is dedicated to the mission of providing a space for history teachers at varying points in their career to engage in high-quality professional development.  Staff:  Nicole Gilbertson, Ph.D., Site Director.  Phillip Ninomiya, Program Coordinator. Robert Moeller, Ph.D., Faculty Advisor. 
The UCLA History-Geography Project collaborates with educators and scholars to design and lead professional development programs grounded in culturally responsive pedagogy and updated historiography. The goal of the UCLA History-Geography Project is to build leadership capacity in K-12 history-social science and ethnic studies teachers so that they create classrooms and curriculum that are engaging and relevant for their students, while also supporting their colleagues in doing the same.  Staff:  Daniel Diaz, Ed.D., Site Director.  Cindy Mata, Associate Director.  Amparo Chavez-Gonzalez, Social Studies Coach.
The History and Civics Project at UC Santa Cruz believes that high quality history and civics education is vital to building a more just society and preparing California's diverse students to be literate, knowledgeable, and engaged citizens.  Staff: Daisy Martin, Ph.D., Director.  George Martin, Ph.D., Faculty Advisor.