2023 CHSSP Summer Institutes
Starting in June, the California History-Social Science Project network is hosting several summer institutes in different regions of the state! We hope you will join us for focused approaches on topics ranging from ethnic studies, world history, and discipline-specific literacy. These summer institutes bring together a community of teachers, scholars, as well as university educators to deepen our knowledge and share best practices in teaching.
Below is a brief overview of the Summer Institutes happening throughout the state.  For more detailed information about individual summer institutes, you can visit our events page here. 
June 13-14, UC Santa Cruz History & Civics Project, Engaging & Accessible History Instruction for Multlingual Learners
June 26-30, UC Berkeley History-Social Science Project, Integrated Action Civics Introductory Institute
July 12-14, CHSSP, Teaching with Primary Sources: Sources of Justice Film Institute
July 17-28, Online and In-person, CHSSP, Area 3 Writing Project, Bay Area Writing Project, Ethnic Studies Critical Literacies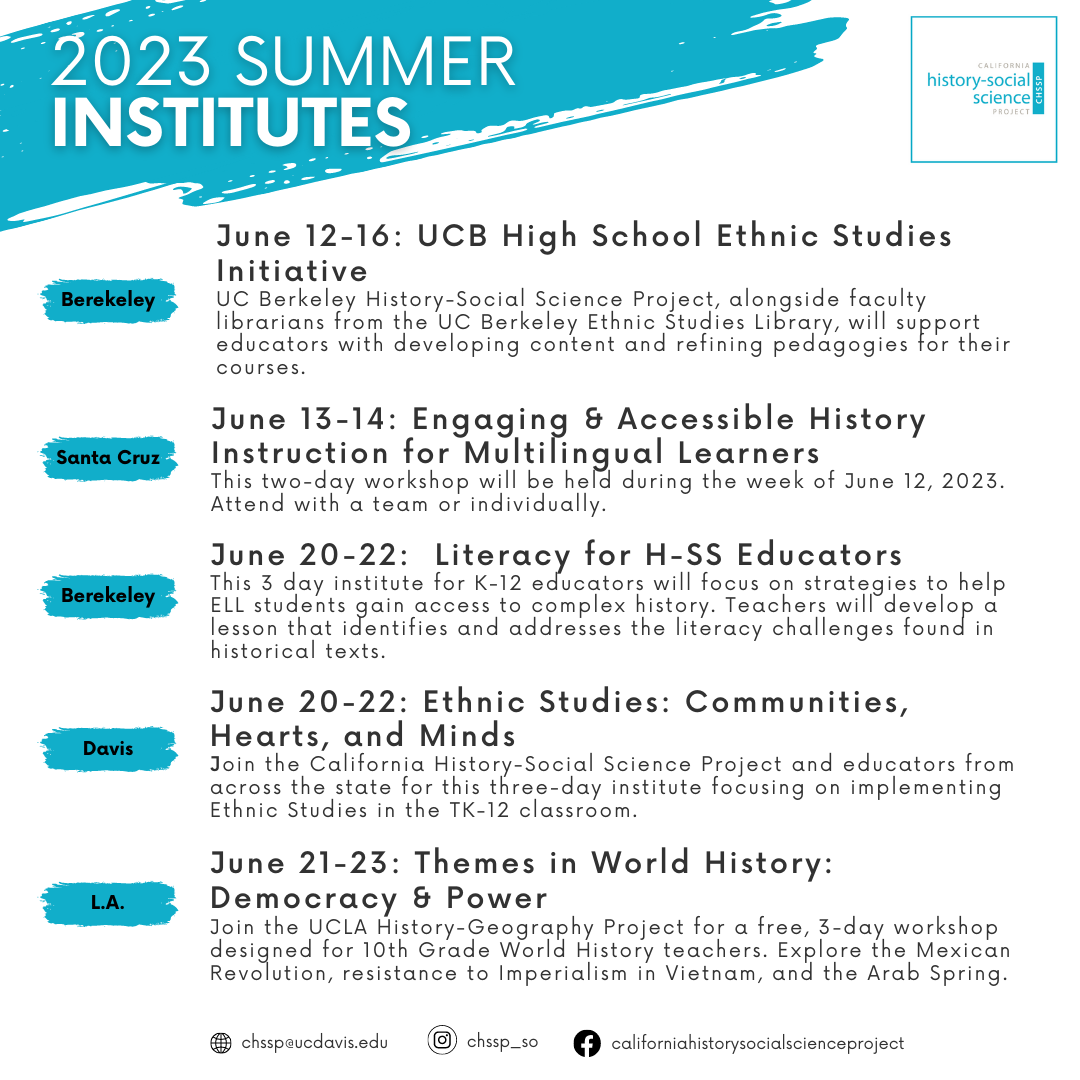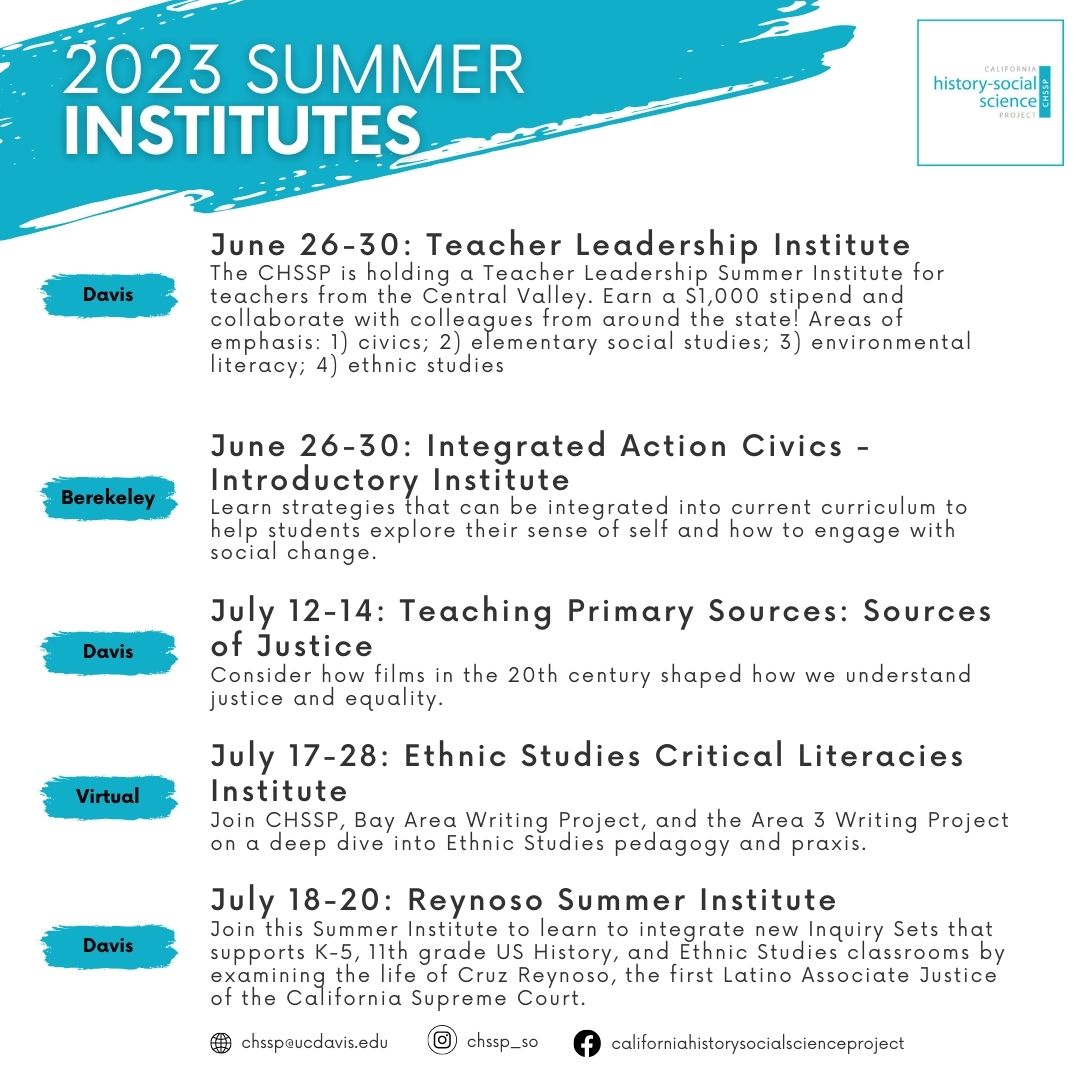 Primary Category