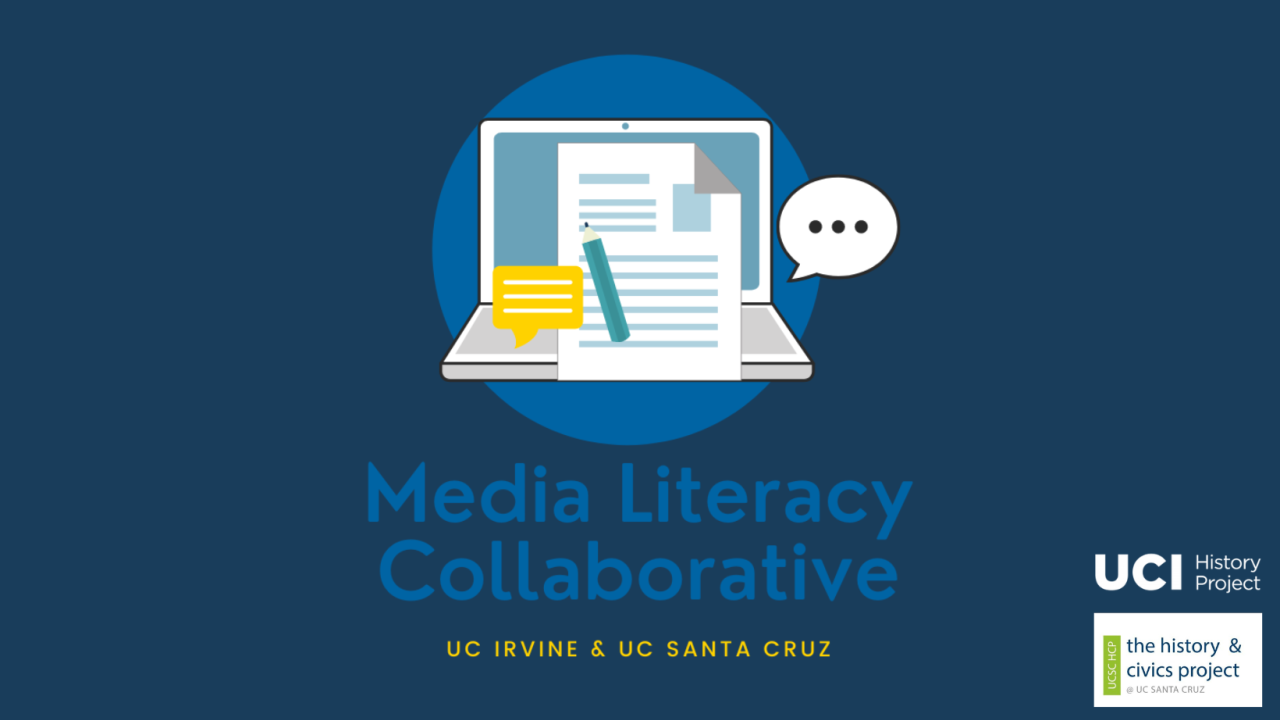 The Media Literacy Collaborative is a partnership between researchers and teachers that builds students' media literacy skills for civic engagement. We are excited to host our 4th workshop series this fall! 
Join us to learn more about teaching media literacy in the K-12 classroom. Participants will learn key media literacy skills and receive lessons focused on responsible media consumption and curation, evaluating sources, and helping students build habits to contribute positively to civic spaces.
The workshop will be held virtually on October 13th, 2022 and October 17th, 2022 from 4:00-5:30pm PST.
Attendance is free and your colleagues are welcome to join. At the open house, we will share additional paid opportunities to pilot/review lessons and join our Teacher Research Group.
Click this Registration Link to reserve your spot!