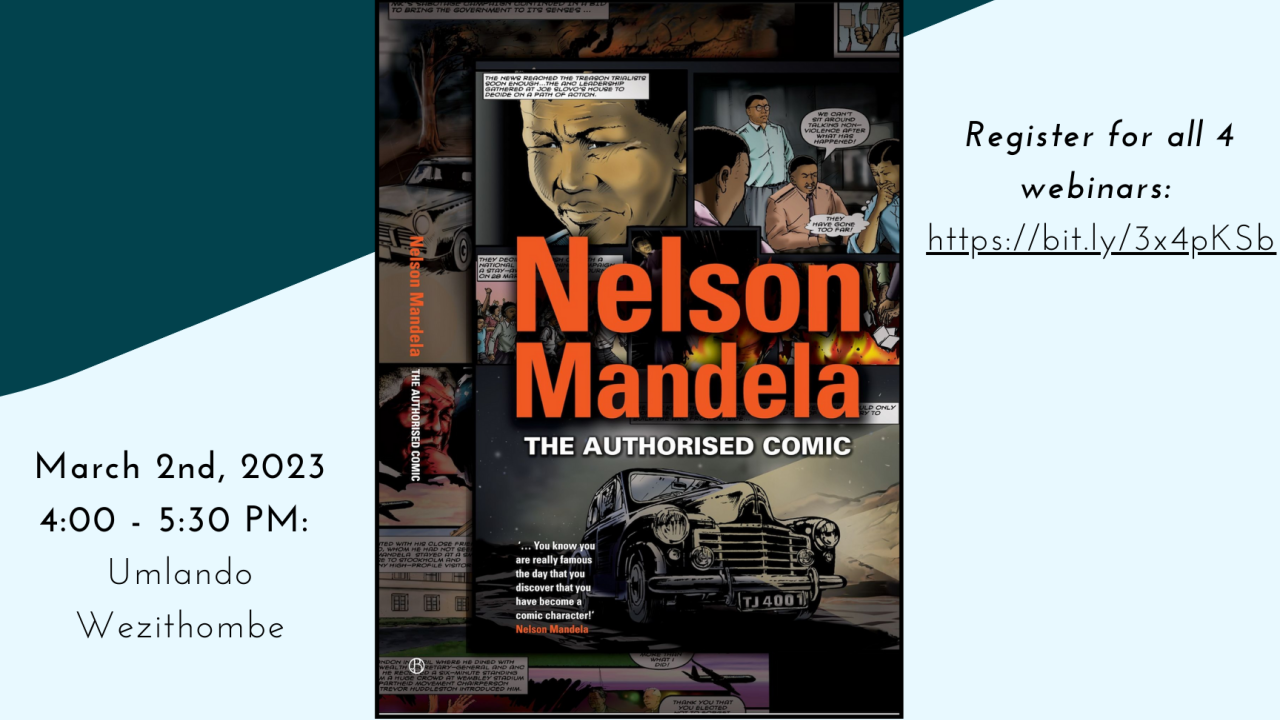 This FREE four-part webinar series features authors of graphic histories discussing their books, teaching applications of their research, and conversations with K-12 teachers about how to incorporate graphic histories into the classroom.  Each session will also include a grade-level aligned lesson focused on World History and Ethnic Studies.  
March 2: Indigenous Voices: Teaching the World with Graphic Histories - Nelson Mandela: The Authorised Comic Book
This graphic biography of Nelson Mandela was created by the Nelson Mandela Foundation and Umlando Wezithombe for South Africa's school children.  It chronicles Mandela's childhood, his resistance and activism against apartheid and the white-dominated state, his imprisonment for 27 years, his unconditional release, and his election as South Africa's leader ein its first free and democratic election.
This is one in a four-part webinar series.  Click here to register!
Help spread the word by sharing the flier below: