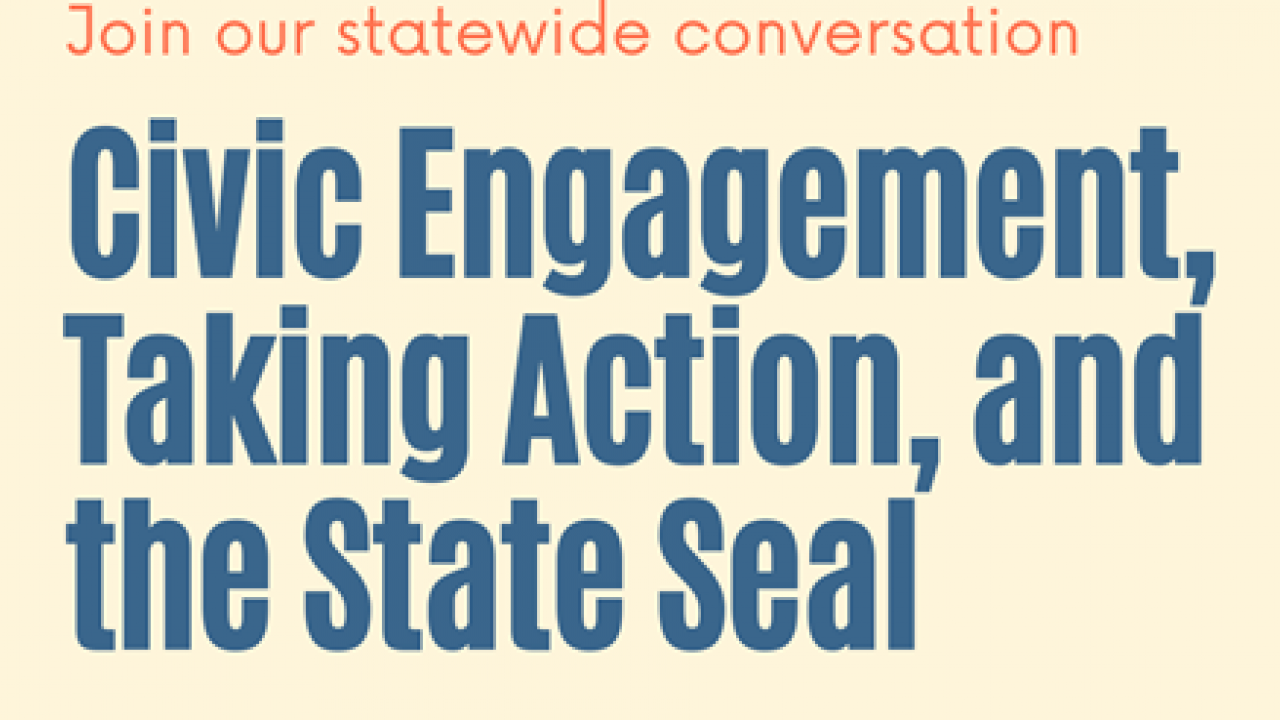 Civic Engagement, Taking Action, and the State Seal is a project created through a partnership between the California History Social-Science Project (CHSSP) and the Leveraging Equity and Access in Democratic Education (LEADE) initiative.
Who: 
Teams of K-12 teachers, teacher leaders, and site and district leaders who are working towards constructing or implementing local plans to award students the California State Seal of Civic Engagement, or who otherwise wish to develop robust civic education and action curriculum.
What:
Join us for a workshop series about authentic civic learning that centers equity, access, and empowerment.  
Some of the overarching topics that will frame this series are: 

Exploring current opportunities for civic engagement and empowerment in schools
Exploring how the State Seal of Civic Engagement supports a vision for Action Civics
Identifying stakeholders involved in deepening civic education and engagement in your context
Assessing civic engagement and action projects
Developing a plan to integrate civic education across multiple disciplines
When:
An informational session will be offered twice. Please sign up for only one session below. This session is free of charge and open to the public. 
Registration now open for the year-long series!

Meeting Dates: September 30; November 4; December 2; January 13, 2022; February 10, 2022; March 3, 2022
Where:
On Zoom with opportunities for asynchronous collaboration.
Why:
This series aims to advance a vision of civic learning that is holistic, democratic, rooted in inquiry, and directly relevant to our students and their communities.  It should support students to investigate issues that matter to them, explore concepts of power, develop historical context, engage in discussion and deliberation, and learn how to create change in their communities and society.
How: 
See links above to register for the informational session
Pricing breakdown for 2021-2022 Webinar Series:

$225 for individual registration
$150/person if 3 or more people register in a group
Registration link coming soon

For more information, email chssp@ucdavis.edu