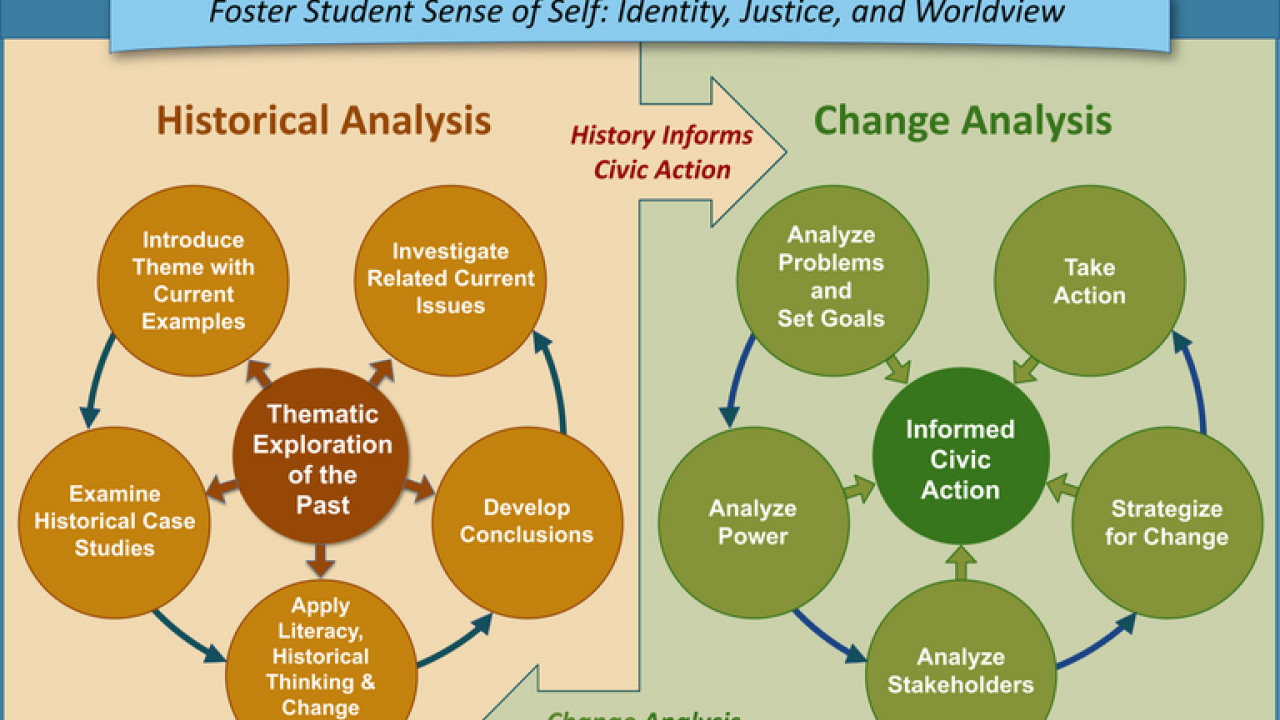 Join us in our Saturday workshop series to learn about the Integrated Action Civic framework and strategies.
The Integrated Action Civics Project has developed a unique framework that explicitly introduces students to a variety of civic action concepts and strategies through the study of their History, Ethnic Studies, and Environmental Justice course content.
In this 5 part Saturday morning workshop series, we will introduce strategies that can be integrated throughout your current curriculum to help students explore their sense of self, understand how power operates in historical and contemporary contexts, analyze the role of stakeholders, and learn about the ways that organizers advocate for and create social change
Although this approach is being adopted by Ethnic Studies and History-Social Studies teachers across the K-12 grade range, this workshop series is especially tailored for 6-12 teachers.
Introduction to Integrated Action Civics for student empowerment
Strategies for Student self-reflection & growth:

Visioning Justice, Worldview, Identity and Power

Change-analysis models and strategies:

Power & Stakeholder Analysis, Strategy Development, Student Advocacy

Integration of change-analysis into course content

Sample lessons; Course scope & sequence planning with examples 

Collaborative planning time
Schedule: Saturdays, 9:00am - Noon (virtual)
December 10, 2022: Introduction to the Integrated Action Civics Framework; Envisioning Justice
January 21, 2023: Exploring Worldview; Problem Analysis
February 18, 2023: Power Analysis
March 25, 2023: Stake & Rights-holders Analysis; Deliberative Discourse
April 22, 2023: Building Awareness and Taking Action
Contact us if you have questions.