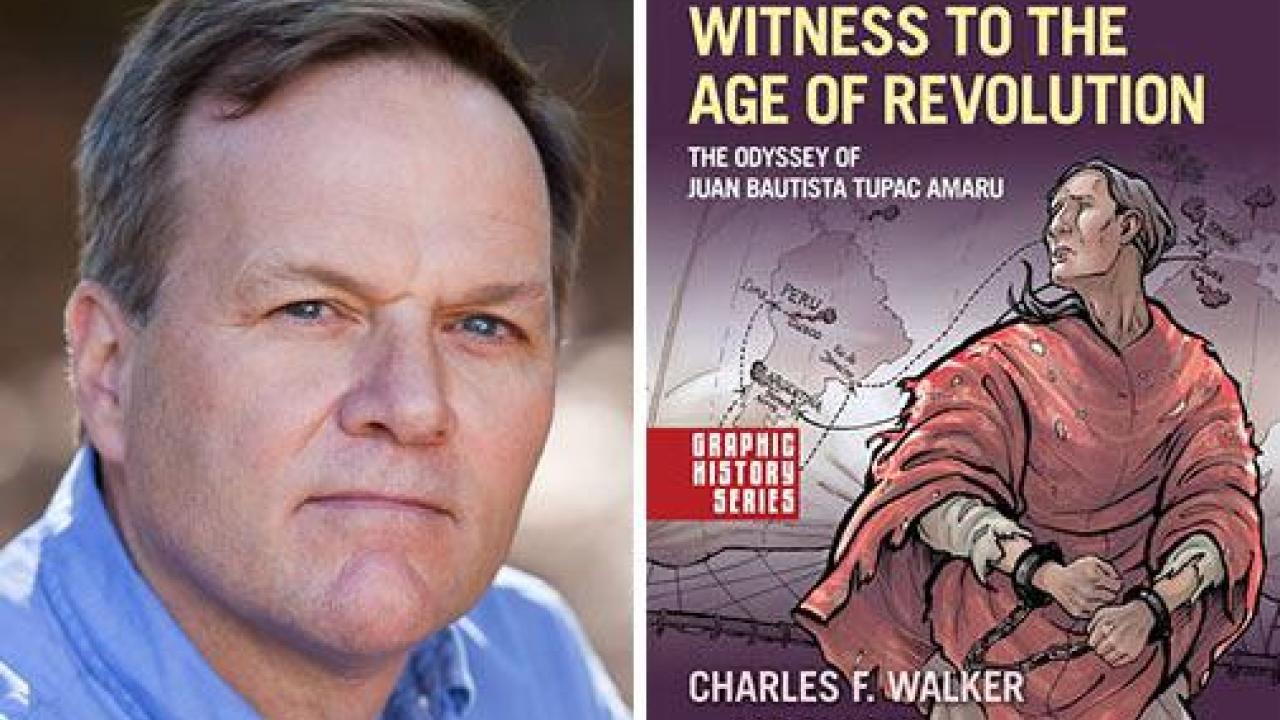 This FREE four-part webinar series will feature authors of graphic histories discussing their books, teaching applications of their research, and conversations with K-12 teachers about how to incorporate graphic histories into the classroom.  Each session will also include a grade-level aligned lesson focused on World History and Ethnic Studies.  
Oct. 20: Charles F. Walker and Liz Clarke, Witness to the Age of Revolution: The Odyssey of Juan Bautista Tupac Amaru
Beginning with the Tupac Amaru Rebellion in 1780, this graphic history focuses on the famous rebel's brother, Juan Bautista Tupac Amaru, who was imprisoned by the Spanish at Ceuta (now in Morocco) for 30 years, where he witnessed and commented on the American, French, Haitian and Latin American revolutions.  Released from captivity in 1822, he was offered a crown by the newly independent Argentines, but declined it.  As an indigenous Inca, his reflections on the European concepts of liberty and revolution offer students from an indigenous Inca who educated himself in European culture while in captivity.
This is one in a four-part webinar seriers.  Click here to register!