Inaugural Marchand Public Engagement Interns Announced
Two UC Davis History Graduate Students Join CHSSP / CSMP Team
I'm thrilled to announce the appointment of two UC Davis History Department Ph.D. students, Daniel Castaneda and Vanessa Madrigal-Lauchland, as the inaugural Marchand Public Engagement Interns, who will join the California History-Social Science Project / California Subject Matter Project team, starting August 2021. 
Claudia Martinez, Executive Director of Educator Programs and the California Subject Matter Project (CSMP) at UC Office of the President,  is excited about the new program.  "The Marchand Public Engagement Internship demonstrates, once again, the University's deep and ongoing commitment to public service and education in California.  Moreover, this unique collaboration between UC Davis' Department of History and the California History-Social Science Project offers yet another exciting model for how academic departments can engage in substantive and productive work with CSMP offices across California."
Sally McKee, Chair of the UC Davis Department of History shares Martinez' enthusiasm for the initiative. "At a time when public confidence in the history taught to K-12 students has been eroded by hot-button issues inadequately covered in the media," McKee argues, "historians have a responsibility to train graduate and undergraduate students in sound, empirical, time-tested historical methods. Sharing these skills and experiences with K-12 teachers and their students can only bolster the public's understanding of the past's complexities. The Marchand Interns will engage in this vital work, so necessary to the health of our republic." 
About Daniel Castaneda. Daniel Castaneda is a history PhD student at the University of California, Davis. His research is in United States political history, specifically on Democratic Party politics from the 1970s to the 1990s. Daniel is passionate about California history and has studied the state's political history, most recently in his master's thesis, entitled "An Agency of Ideas: How Jerry Brown and The Office of Appropriate Technology Promoted Alternative Energy in California." As a first-generation college student, Daniel is interested in education policy and ensuring that all California students have access to quality education, especially in history and social science.  He is eager to have the opportunity to work with the CHSSP and with K-12 educators across the state.  Eric Rauchway, Distinguished Professor of History at UC Davis, offered his support for Castaneda's appointment:  "Daniel's a uniquely focused and talented scholar with a tremendous amount of knowledge and enthusiasm for the history of policy-making in the United States, and his keen interest in applying his knowledge will make him an unparalleled addition to the project.
About Vanessa Madrigal-Lauchland. Vanessa Madrigal-Lauchland is a student of Latinx History and a first-generation scholar from the Central Valley in California. In addition to researching the school-to-prison pipeline in Stockton, she works to innovate new pathways toward equity and achievement—whether in the community or academia. Working to increase student retention and achievement, Vanessa developed the History Department's first graduate student association as a key intervention to departmental programming, community mentorship, resource communication, and as an institutionalized mechanism to advocate for curricular change informed by Scholarship of Teaching and Learning. Her current projects at UC Davis include creating and institutionalizing resources for graduate students and postdoctoral professionals in the Graduate Studies Anti-Racism Working Group and developing the History Department's first Grad Map, a tool aimed to demystify the hidden curriculum of graduate education.  Ellen Hartigan-O'Connor, Professor of History and Associate Dean for Graduate Students and Postdoctoral Scholars, who has worked extensively with Madrigal-Lauchland, is enthusiastic about her appointment: "Madrigal-Lauchland's socially engaged scholarship, commitment to first-generation and underrepresented students, and outstanding ability to manage complex projects and people will be such a boon to this initiative.  It will be exciting to see the results."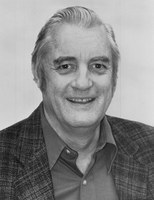 About the Marchand Public Engagement Internship. Roland Marchand was a widely respected scholar and an award-winning teacher, who served both as a Professor of History and Co-Founder of what became known as the History Project at UC Davis. With his wife Betsy, Roland was dedicated to both history education and the university's public service mission. The Roland Marchand Public Engagement Internship is designed to continue and expand upon Professor Marchand's legacy.  Roland and Betsy's daughters, Jeannie and Sue Marchand, are very happy with Madrigal-Lauchland and Castaneda's selection:  "It is such a great pleasure to see this project get underway, and to know that our parents' dedication to teaching and public service will be so honored and carried on by these two wonderful young people--and many more in years to come."  The initiative builds upon a long-term partnership between the UC Davis Department of History and the California History-Social Science Project (CHSSP), one of the nine disciplinary networks that make up the California Subject Matter Project (CSMP). The internship is designed to expand the reach of the CHSSP and CSMP across California, and provide substantive opportunities for graduate students to engage in public service and support K12 education.
Primary Category
Tags