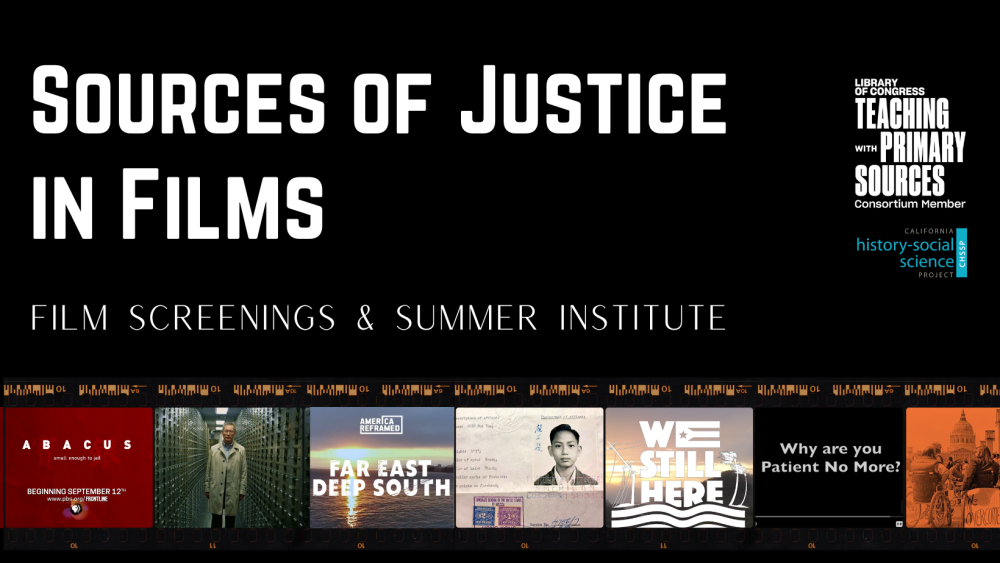 Sources of Justice in Films
Funded by the Library of Congress's Teaching with Primary Sources program, the CHSSP's Sources of Justice program is an online series dedicated to examining justice, in print and as a lived experience. Primary sources are essential in documenting our lives now and in reconstructing what we know about the past.
Sources of Justice in Films features films as a dynamic form of primary sources for classroom instruction to: engage students; encourage deep reflection; promote dialogue; and document their personal experience with justice and in their communities. There are two parts to our online programming-- Friday film screenings (Spring 2023-completed) and a summer institute to engage with the filmmakers. All are welcome to one or more of our events. [Note: The Friday film screenings are not a prerequisite for the summer institute. Participants will get private access to films before the institute.]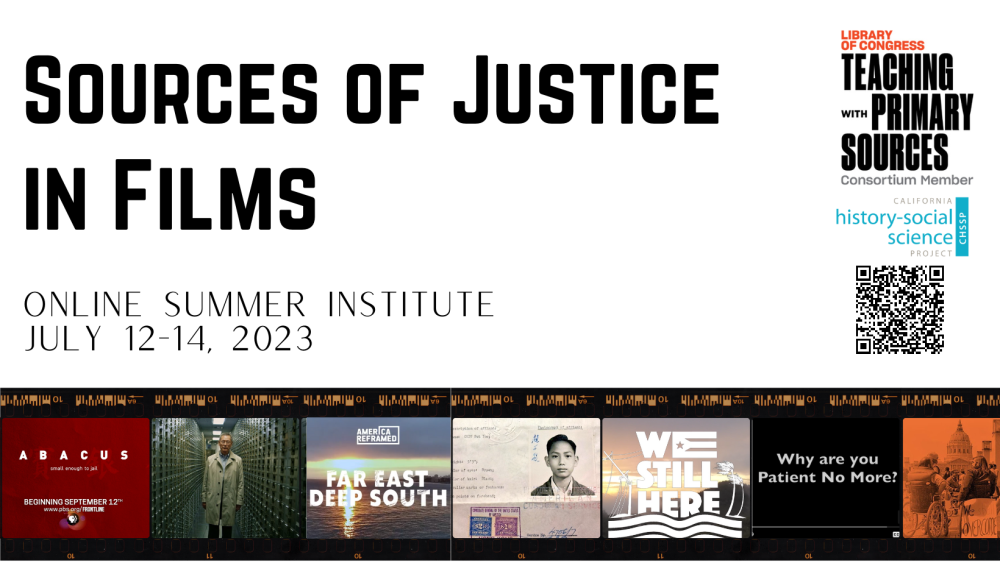 Meet the filmmakers of our featured films: We Still Here and  Far East, Deep South.
Join us in July to meet the filmmakers and to discuss and practice classroom applications of the films and supporting instructional materials. We invite participants to join us in exploring these inquiries:
What is non-extractive storytelling and how it is possible in our own work?

How do communities and community members tell their stories?

How do communities advocate for just storytelling?
Register for the July 12-14, 2023 (9am - 1pm, PST) online summer institute
here
. 
Additional Resources
TPS Teachers Network (TTN)--We encourage all participants to connect with and learn from colleagues interested in improving teaching and learning with Library of Congress primary sources in a safe, supportive, focused, and friendly professional online environment. To this end, we invite all classroom teachers to t

he TPS Teachers Network where we'll continue building upon our learning of primary source instruction, access timely ideas and resources, and return to their schools equipped with creative and effective practices borrowed from beyond their classrooms. 

University Extension Units--Teachers seeking to earn university extension units as part of their participation in our program can do so by sending a note of interest to chssp@ucdavis.edu. 
For questions or comments, please email chssp@ucdavis.edu.
Friday Film Screenings (Completed Spring 2023.)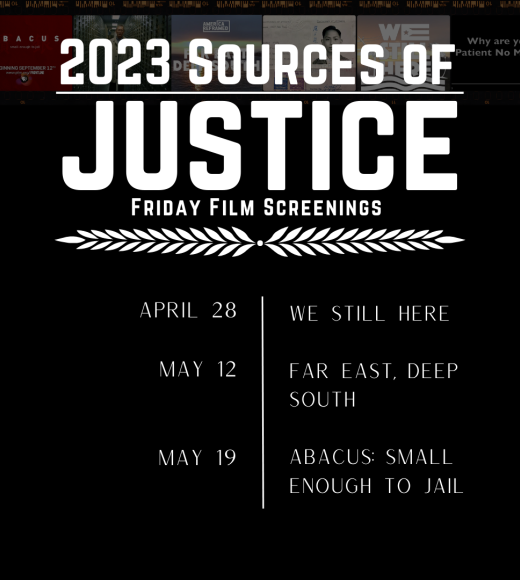 April 28: We Still Here introduces the incredible youth of Comerío, Puerto Rico navigating the aftermath of Hurricane Maria, a disaster that brought an unprecedented level of devastation to an island already in an economic and political crisis. In the lush mountains in the center of Puerto Rico, 24-year-old Mariangelie Ortiz leads a group of young residents who never thought they would become the leaders of their community, nonetheless find themselves traveling to Washington D.C. to protest in the halls of Congress. Follow them in this coming of age story to find their power and begin creating a sustainable future for themselves and their community. (Run time 54 minutes)
May 12: Far East, Deep South follows a Chinese American family's search for their roots that leads to Mississippi, where they uncover surprising family revelations and the racially complex history of Chinese immigrants in the segregated South. This eye-opening story offers a poignant perspective on race, immigration and identity. The filmmakers will discuss how this history has been used in classrooms to broaden lessons on the American South, immigration and citizenship. (Run time 76 minutes)
May 19: Abacus: Small Enough to Jail tells the incredible saga of the Chinese immigrant Sung family, owners of Abacus Federal Savings of Chinatown, New York. Accused of mortgage fraud by Manhattan District Attorney Cyrus R. Vance, Jr., Abacus becomes the only U.S. bank to face criminal charges in the wake of the 2008 financial crisis. The indictment and subsequent trial forces the Sung family to defend themselves – and their bank's legacy in the Chinatown community – over the course of a five-year legal battle. (Run time 85 minutes)
*Please check your spam folder for any missed messages.
Summer Institute, July 12-14, 2023 (9am-12:30pm, PST)