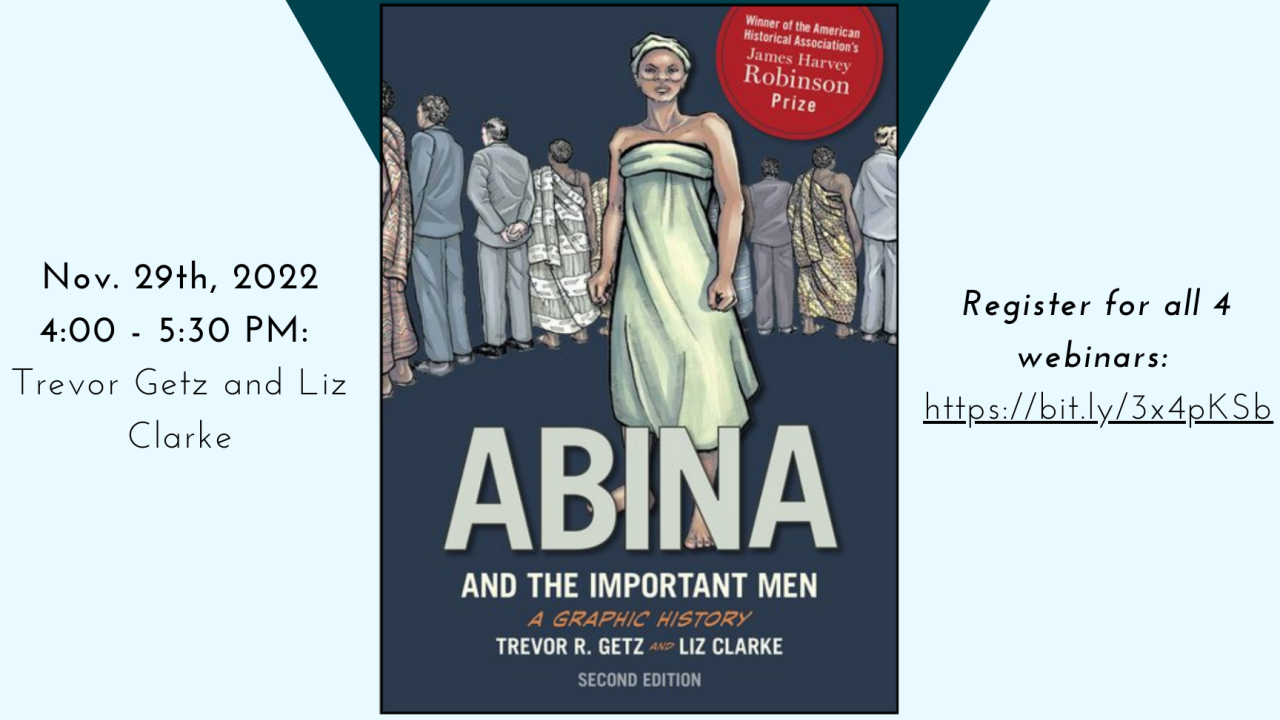 This FREE four-part webinar series features authors of graphic histories discussing their books, teaching applications of their research, and conversations with K-12 teachers about how to incorporate graphic histories into the classroom.  Each session will also include a grade-level aligned lesson focused on World History and Ethnic Studies.  
November 29: Trevor Getz and Liz Clarke, Abina and the Important Men A Graphic History
Abina Mansah was an Asante woman living on the Gold Coast (now in Ghana) in the late nineteenth century.  She was enslaved as a young girl by local slave traders, but escaped to the British Cape Coast colony where she sued for her freedom in 1876.  Her testimony and the competing testimony of "important men," both African and English, shows the complexity of interactions between indigenous and colonial gender, social and legal systems, and definitions of slavery, as well as the indominatable spirit of this ordinary woman.
This is one in a four-part webinar series.  Click here to register!
Help spread the word by sharing the flier below: