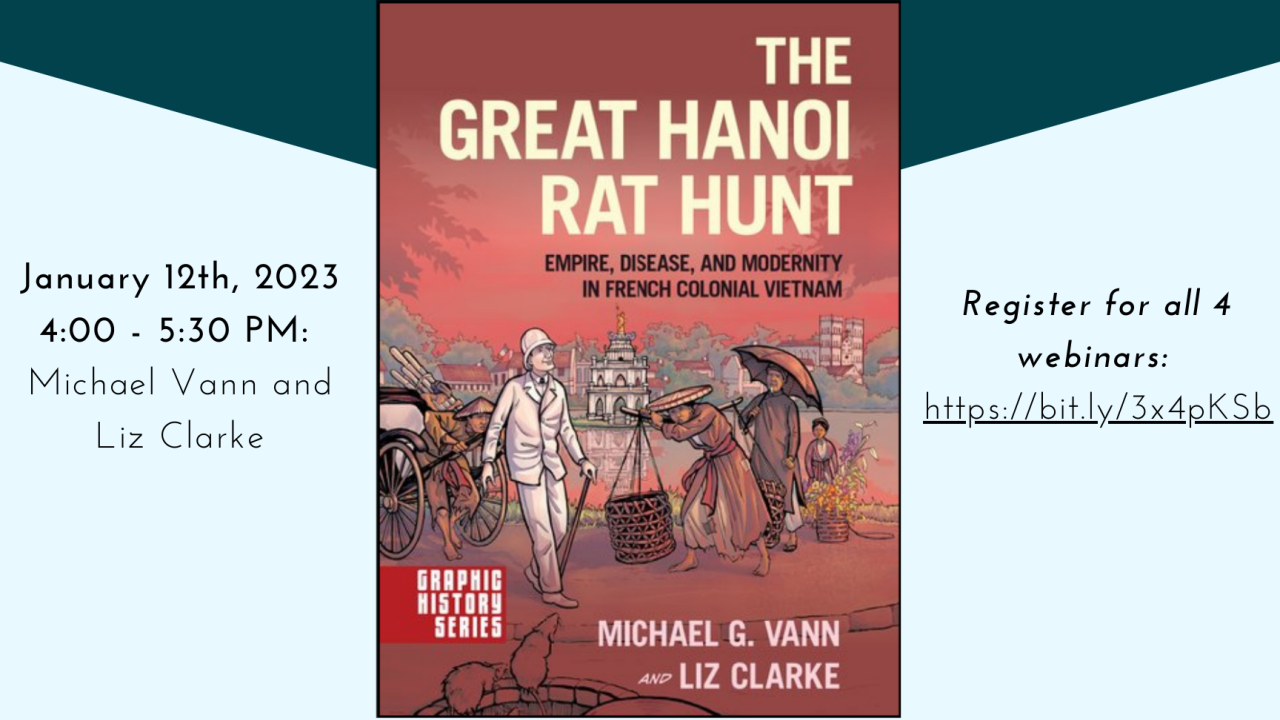 This FREE four-part webinar series features authors of graphic histories discussing their books, teaching applications of their research, and conversations with K-12 teachers about how to incorporate graphic histories into the classroom.  Each session will also include a grade-level aligned lesson focused on World History and Ethnic Studies.  
January 12: Michael Vann and Liz Clarke, The Great Hanoi Rat Hunt: Empire, Disease, and Modernity in French Colonial Vietnam
The French colonial state wanted to make Hanoi a model of European modernity, which involved, among other things, getting rid of rats that infested the new sewer system.  The French paid indigenous Vietnamese a bounty for rat tails, a program that the indigenous hunters transformed into a money-making enterprise at the expense of the French.  The history shows the racialized economic inequality inherent in colonialism, the French colonial "civilizing mission," Vietnamese resistance, and the history of disease.
This is one in a four-part webinar series.  Click here to register!
Help spread the word by sharing the flier below: