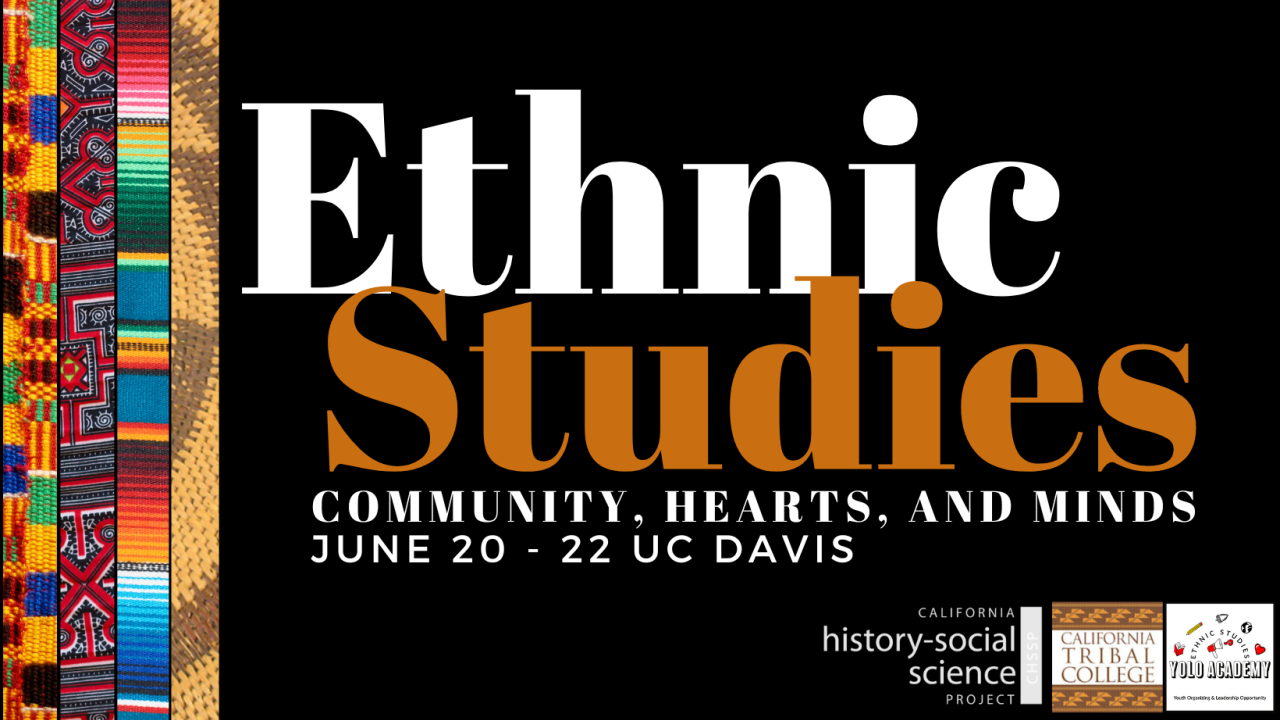 Join our Ethnic Studies community of educators:
The CHSSP, the Ethnic Studies YOLO Academy, and the California Tribal College invite educators to join the Regional Ethnic Studies Educator Institute: Community, Hearts, and Minds.   
This is a two-part institute (educators should prepare to participate in BOTH Part A and Part B):
Part A:  In-person, full-day sessions at UC Davis (June 20-22, 2023)
Part B:  Virtual after-school sessions (Wednesdays - September 20, 2023; October 18, 2023; February 21, 2024; and April 17, 2024)
Teachers will:
Be in community with other Ethnic Studies educators
Learn from Ethnic Studies faculty and K-12 teachers
Learn with scholars, educators, and leaders in workshops
Educators are also invited to:
Participate in virtual meet-ups throughout the 2023-24 school year
Credentialed teachers may qualify for participation stipends
This summer institute is FREE to attend! Registration Deadline is April 28!