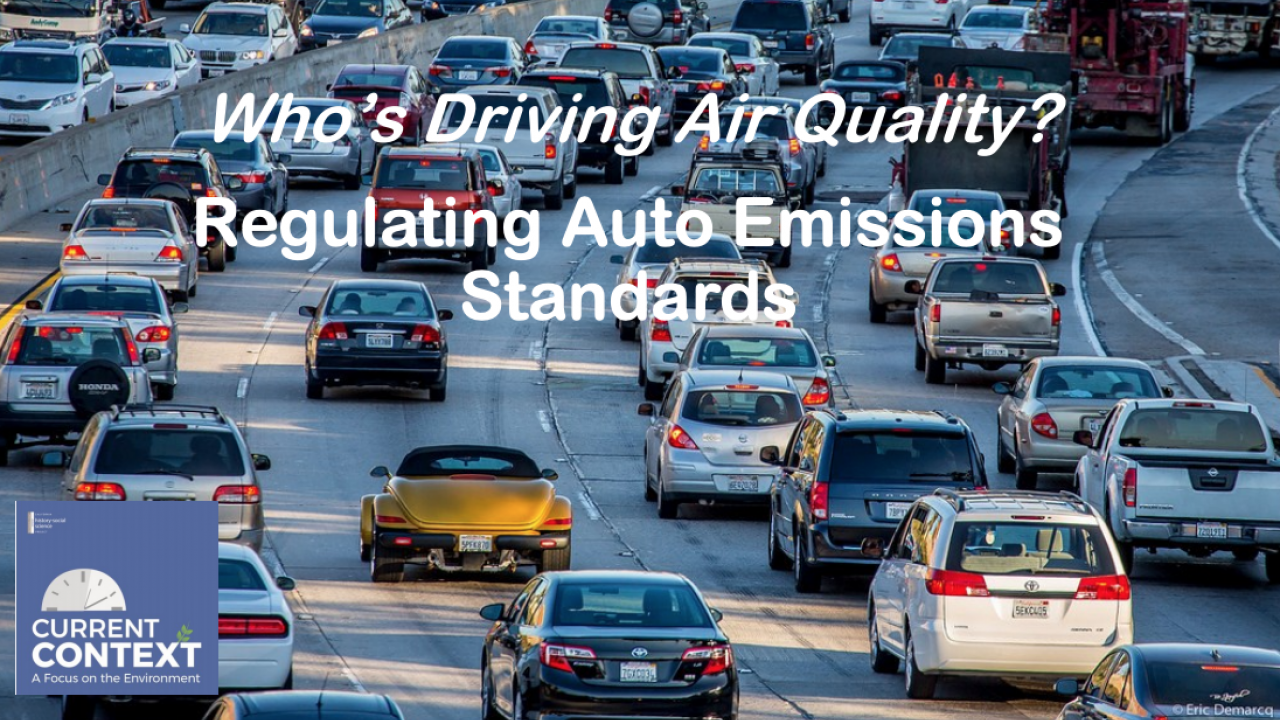 Abstract: The Environmental Protection Agency (EPA) and the National Highway Traffic Safety Administration (NHTSA) – the two agencies with the authority to regulate air pollution and fuel efficiency standards, respectively – are currently working together to revise standards for vehicles sold in the United States in the coming decades. Gasoline-powered automobiles contribute to air pollution and climate change. And, simply put, when automobiles burn less fuel, they create less pollution. The current revision process is meant to relax fuel efficiency standards established in 2012, when automakers agreed to begin research and production designed to significantly increase the fuel efficiency of vehicles produced by 2022. President Obama and his administration encouraged the higher fuel efficiency standards as a means to protect public health, reduce greenhouse gas emissions, and provide consumer savings. President Trump and his administration see the issue of fuel efficiency differently.
Teaching Suggestions:
There are a number of Education and the Environment Initiative lessons that will deepen student learning on the relationship between the environment and transportation, pollution, and government policy and regulations. See the final page of the issue for links to these lessons.
In addition, you may find the CalEPA CalEnviroScreen tool a helpful one for your classroom discussions linking issues of government regulations, economics, and history to current environmental concerns in the state.
What is CalEnviroScreen?
CalEnviroScreen is a mapping tool that helps identify California communities that are most affected by many sources of pollution, and where people are often especially vulnerable to pollution's effects.
CalEnviroScreen uses environmental, health, and socioeconomic information to produce scores for every census tract in the state.
The scores are mapped so that different communities can be compared. An area with a high score is one that experiences a much higher pollution burden than areas with low scores.
CalEnviroScreen ranks communities based on data that are available from state and federal government sources.
Visit https://oehha.ca.gov/calenviroscreen to use the mapping tool to learn about pollution within your school's zip code, or different areas of California.
As a class, you may want to consider what patterns are detectable among the areas of pollution? What industries or freeways exist within the areas shaded red and orange? What sort of industries are located within the areas shaded red and orange? What is the average cost of housing in these polluted areas versus the non-polluted areas? What questions do you have about this data? If you could speak to your city council or state legislature, what would you like to ask these elected officials, and what measures would you like to see them take to address these issues of pollution?