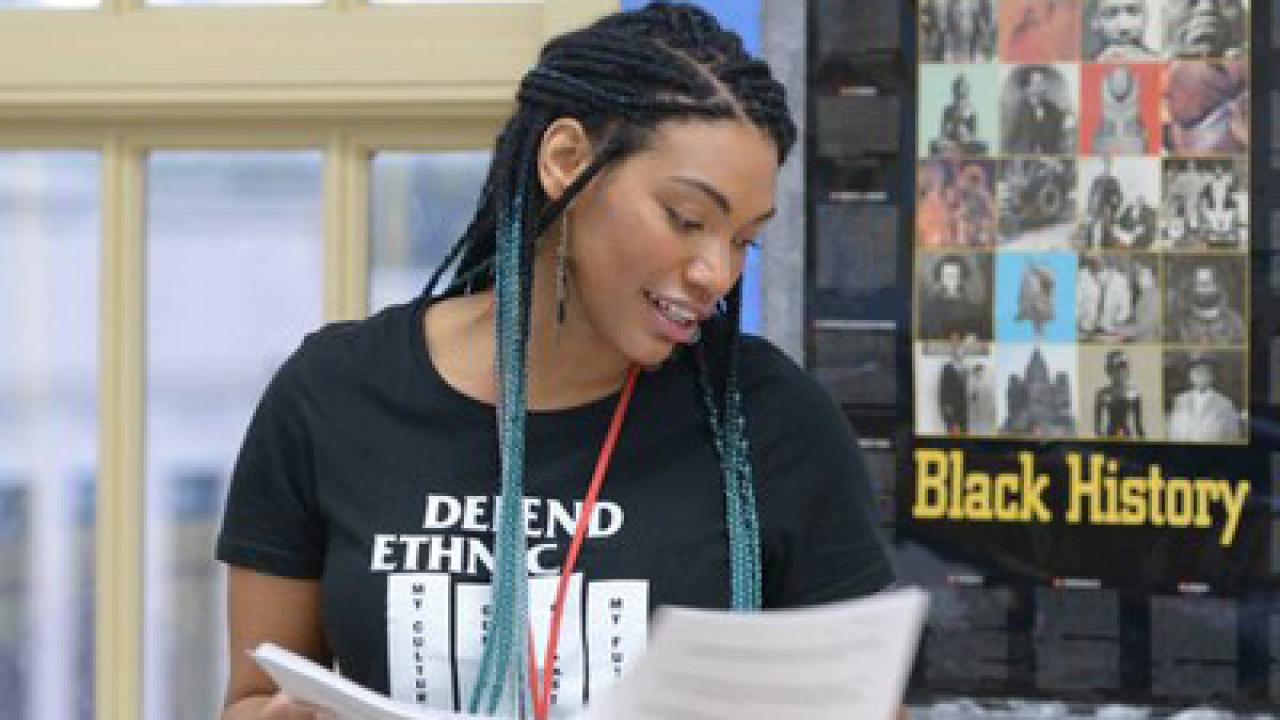 On March 30, Dominique Williams, an ethnic studies, history, and women's leadership teacher at C.K. McClatchy High School in Sacramento, took to Instagram in an attempt to encourage her students to put distance learning into perspective.  The pandemic and its devastating consequences had become, even then, so far-reaching that Williams immediately recognized that some of her students did not have their basic needs met.  If they did not have enough food to eat, let alone Chrome Books or internet access, she maintained, stressing out over distance learning and missing assignments should not be a consideration.  Williams' appeal for parents and teachers to prioritize health care and safety at the expense of students' falling behind in their academic was a refreshing reminder to her students and so many educators who have rushed to transition classrooms online.  In response to her post, students began tagging her in their stories with messages attesting her to being "My favorite teacher.  Thank you for being our voice," even though some of them were not even enrolled in her classes.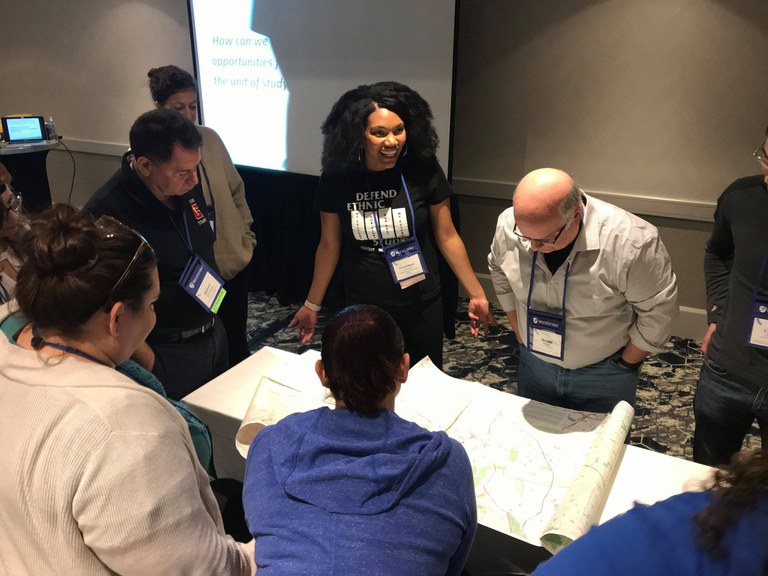 The fact that Williams delivered this reminder should come of less of a surprise to educators and students that know her.  Recently awarded the Social Justice Educator Award from Sacramento State University's Multicultural Education Conference, Dominique Williams, has been working tirelessly for years to try to meet the needs of her students.  In a remarkably vulnerable and reflective acceptance address (now delivered on Zoom since the in-person conference was transitioned online) entitled Taking Care of Yourself When You're Taking Care of Others, she recounted a timeline of her past several years of increasingly demanding teaching obligations.  She paralleled her professional accomplishments with her personal exhaustion, frustration, and desperation.  As a young teacher, Williams explained how as she thrived professionally, and as others took notice, they began inviting her to become more involved as a teacher leader (Williams has been an active teacher leader for both the UC Berkeley History-Social Science Project and the History Project at UC Davis), curriculum developer, and featured advocate in the continued struggle for K-12 Ethnic Studies courses.  These demands on her time continued to mount.  As she explained in her address: "I was so overwhelmed with feeling the weight of the world, feeling the political climate that I just didn't want to be here anymore and I knew that wasn't right."  This culminated in a breaking point, a mental health crisis.
On the one hand, Williams had pushed forward with so many successes with her students and professional roles.  Yet, on the other hand, as she reflected in her address, "I was so busy, worried and concerned and being dedicated to loving on my students and giving them the praise and patience and food and attention and listening and advocacy that I somehow wasn't giving it to myself."  Coming to terms with the importance of teacher self-care, Williams refuses to bend to meet many of the unrealistic demands put on teachers.  Especially now, given that distance learning has torn down even further the boundaries that had separated the worlds of education and home, teachers everywhere should take note of Williams' message.  For her, teaching in this pandemic has further sharpened her goals as a teacher.  Stepping back, identifying basic needs that need to be met, and setting priorities for how to move forward in this uncertain time are ways that Williams is cautiously proceeding with her teaching.
Distance teaching for Williams revolves around pursuing three key goals: reaching out to students, connecting them with their Google classrooms, and teaching some lessons that focus on skills and content.  Admitting that collecting and grading assignments does not factor into this plan, Williams has established her teaching goals.  As she explained, "I just want to teach students who have the peace, quiet, and mental capacity to learn more and to be very, very gentle toward the students who don't. At this point part of that gentleness means checking in with each individual student and sharing any resources with them: food bank information, resources for undocumented families."  Williams has 156 students this semester.  Providing the guidance and education she hopes for is no doubt exhausting.  Her strategy in getting through this for herself, her students, and her colleagues is one and the same: gentleness and understanding.
Category