Inaugural California Revealed Educator Fellows
In partnership with California Revealed, we are working with two high school teachers to develop inquiry-based teaching resources that will connect students with archival sources hosted by California Revealed.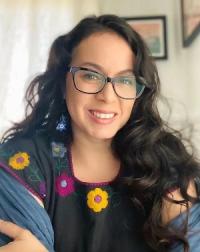 Irene Sanchez, Ph.D.
Irene is an Ethnic Studies/Latino Studies teacher at all three high schools in the Azusa Unified School District. She is also an instructor for the Ethnic Studies Education Program at UC Riverside extension. She is excited to be an Educator Fellow because she enjoys digging in archives to create community, local, and place based Ethnic Studies curriculum so that students can draw connections between historical and present day issues our communities face.
Virginia Nguyen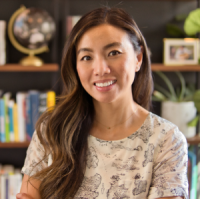 Virginia is a Portola High School history teacher, an Equity, Excellence, Diversity, and Inclusion (EEDI) district mentor, and cofounder of Educate to Empower. She is committed to fostering school communities that center student voice,  belonging, and empowerment. In addition to being a teacher and district leader, Virginia facilitates workshops, publishes articles, and speaks at events advocating for equity and justice in education. She serves on the Teaching for Justice Conference: Bridging Communities for AAPI Belonging and Well-Being. Virginia feels highly honored to be a Californa Revealed Fellow. She is excited to create document sets and lesson plans about the Vietnamese American experience from the voices and points of view of Vietnamese Americans. The opportunity to collaborate and learn from the California Revealed, California History-Social Science Project (CHSSP) and Fellow Dr. Irene Sanchez is a chance of a lifetime. Virginia is also a mom, wife, and proud daughter of Vietnamese refugees. These identities continue to shape her dreams and aspirations. As a teacher of nearly 20 years, she believes educators have the power to change the world.
We look forward to sharing the work they produce later this summer! 
Primary Category
Secondary Categories