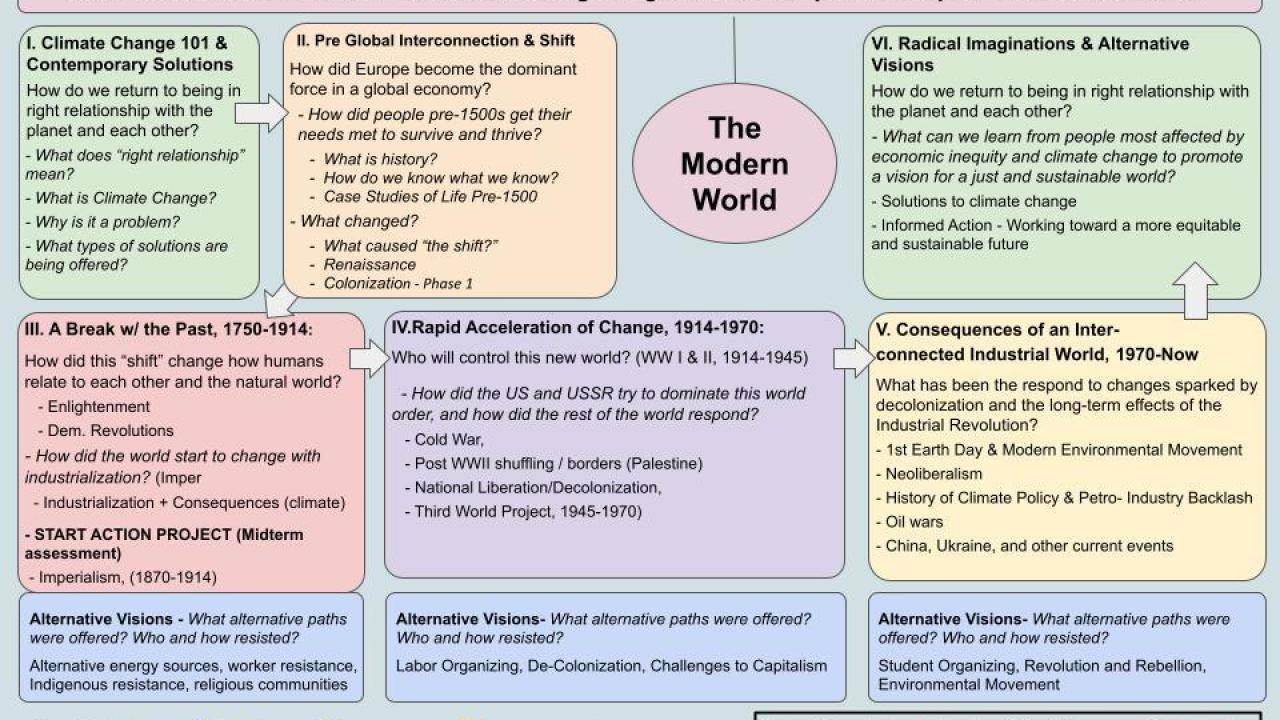 UC Berkeley History-Social Science Project's 2023-24 Teacher Research Group (TRG) will focus on reframing 10th grade world history to center climate change in the context of colonialism, decolonization, and environmental justice and action.  The year's inquiry is, "How can we use counter narratives and global perspectives to center the climate crisis and colonialism in order to support, extend, and challenge how we teach modern world history?"
All meetings will be virtual.
If you would like to be considered for participation for the upcoming year's cohort, read the full TRG announcement and complete this application!